Ibiza Carnival Time!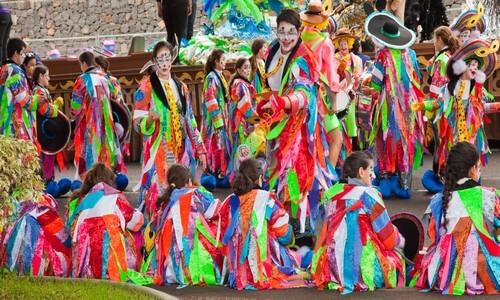 This year's Ibiza grand carnival takes place on Sunday 26th February and will take a route from the ses Figueretes roundabout heading into Ibiza Town and ending at the Antoni Albert I Nieto square, where there will be a giant paella waiting……..
Carnival parties begin on February 23rd, at Antoni Albert I Nieto square from 17.30 to 20.30, where chefs will prepare a giant tortilla for 600 people. There will be dancing and games for the whole family courtesy of Passion Dance and s'Espurna. The party continues with the carnival concert of the Banda Simfònica Ciutat d'Eivissa directed by Adolfo Villalonga Juan on Friday, February 24th at 9 pm in a marquee in Antoni Albert I Nieto square.
On Saturday 25th at 7:00 pm "the star show for families" arrives. A musical inspired by the 'Canine Patrol'. There will also be activities in the Marina and Mercat Vell. The carnival fiesta concludes with the 'Funeral of the Sardine' on Wednesday, March 1st from 18h00 in the park of La Paz.
To keep up to date with Ibiza news, holiday information, villa rental, boats, and property sales, simply LIKE our facebook page!